SUMMER JAM 2013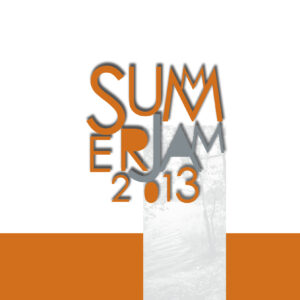 Artists:
Zbigniew Bajek, Academy of Fine Arts, Kraków
Irma Balakauskaite, Vilnius
Andrzej Bednarczyk, Academy of Fine Arts, Kraków
Katarzyna Jankowiak-Gumna, Poznań, ABC Gallery
Lena Khvichia, Vilnius
Piotr Korzeniowski, Academy of Fine Arts, Kraków
Izabela Kostiukow, Konin (workshop curator)
Andrzej Leśnik, Academy of Fine Arts, Poznań
Sławomir Lipnicki, Academy of Fine Arts, Gdańsk
EwaMiazek, Warszawa
Daniel Perełkiewicz, Copenhagen
MichałZawada, Academy of Fine Arts, Kraków
Summer Jam 2013 jest is a most intriguing event in the context of the new, extended formula of ABC Gallery. The Gallery, which had for 20 years operated in the city centre, was in 2012 moved to a park on Lake Strzeszyńskie. One of the major reasons for the decision to change the location was the conviction about the need to break the white cube stereotype of a white, sterile and enclosed exhibition space. I wanted the Gallery to become an open space, to interfere with the public space as a vibrant venue of workshops, debates, meetings of artists with the public, artists with artists, an incubator of sorts, where art is both shown and created, called into being. These intentions have become flesh. Apart from a regular series of exhibitions, the Gallery holds workshops and educations programs as well as creates the Visual Park, or aconstellation of art objects in the park around the Gallery premises. The workshop, an encounter of artists, a time of focusing on work, ofconfronting views and concepts culminating with a show and a meeting with the public, is an excellent manifestation of the Gallery's new program.
Katarzyna Jankowiak-Gumna
Introduction to the catalogue (excerpt)